When You Need A Certified Arborist, We're Here To Help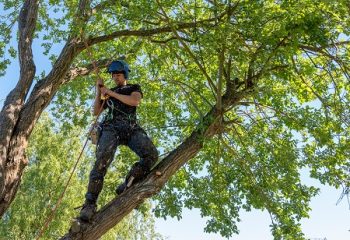 Being a certified arborist encompasses much more than just trimming trees. Arborists are professionals with years of training and experience. They must have a thorough understanding of tree biology, proper safety practices, as well as preventative and corrective tree maintenance. To become certified, tree workers must pass a comprehensive examination covering all aspects of tree care. At Chips Tree Service, we're proud to have ISA Certified arborists on our team that are highly knowledgeable and can provide valuable consulting services to help you maintain the health and beauty of your trees. Give us a call today for a free estimate. We are happy to answer any questions you may have!
Give Us A Call To Meet With An Artistic Arborist Today
Our team at Chips Tree Service has years of experience in providing the proper tree care your plants need to thrive. Whether you need help maintaining your citrus trees or regular tree pruning to keep your landscape looking its best, we're here to help. We understand the importance of having a healthy, beautiful landscape and are proud to offer a variety of professional tree services that can help you achieve your goals. With a deep understanding of the different native trees here in Glendale, Arizona, our experienced staff can provide you with advice on the best trees for your property and how to maintain them properly. Some of the most popular and common tree species for Glendale landscapes include:
Emory Oak
Desert Willow
Arizona Cypress
Sweet Acacia
Desert Ironwood
Arizona Walnut
Gregg Ash
Working with a local tree company like Chips Tree Service has many advantages. Not only can our tree doctors help you maintain the health of your trees by diagnosing problems early on and providing the necessary treatments, but we can also keep your landscape looking great with regular tree pruning. Whether you're looking to plant new trees on your property or need affordable tree trimming, we've got you covered.
We Are Your Local Tree Doctors In Glendale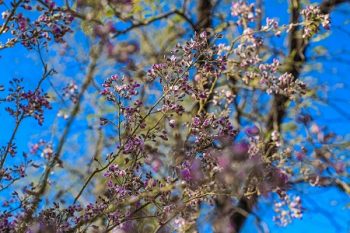 Trees are an important part of any property. They provide shade, beauty and help improve air quality. However, neglected trees can quickly become a liability. Overgrown trees can damage roofs and fences, while sick or dying trees can spread disease to other plants on your property. Additionally, the value of your home can decrease if your landscaping is in poor condition. The good news is that Chips Tree Service can help. Our team of professional arborists has the knowledge and experience to ensure that your trees stay healthy and vibrant. We offer a full range of tree care services, from tree trimming and pruning to tree removal and stump grinding. We even offer tree planting and deep root feeding services. So whatever tree project you have in mind, we can help. Contact us today to learn more about our services or to schedule a consultation.
The Search For An Arborist Near Me Is Over
At Chips Tree Service, we have a deep understanding of the different native trees here in Glendale, Arizona. We specialize in healthy tree care, from planting and maintenance to removal and stump grinding. We are fully equipped to handle any tree service you may need. Whether you are looking to improve the curb appeal of your home or business or need help with a dangerous and overgrown tree, we are here to help. We take pride in our work and go above and beyond to ensure that your trees are healthy and continue to look their best. Give us a call today!