We Are Your Go-To Tree Service Company In Chandler AZ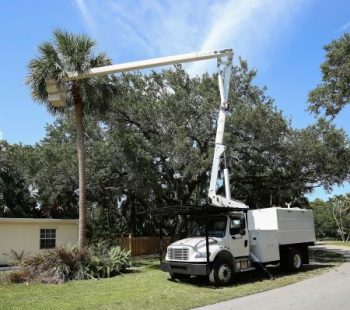 At Chips Tree Service, we are proud to provide the residents of Chandler, Arizona, with dependable tree care services. From tree pruning and professional tree removal services to deep root fertilization and more, our tree specialists are here to help with any tree project you need! We have the years of experience and training needed to ensure every job we do is safe, and the results are stunning. Give us a call today for a free estimate and get the expert tree service you need to keep your property looking its best!
Get A Professional Tree Cutting Service Today
With Arizona's warm and sunny climate, our native trees and plants are able to grow all year long. Having a professional tree service company like Chips perform regular maintenance ensures your trees continue looking their best. Our tree care company specializes in a wide variety of tree service projects for native plants. Regular pruning and trimming are not only essential to remove unnecessary tree branches for appearance but also to maintain the health of your trees and promote better growth. Our tree specialists are highly trained and experienced in tree care, allowing them to spot dead branches or other potential problems that need to be addressed. With regularly scheduled tree care, we can help you avoid costly property damage from fallen branches or a tree removal job for a diseased tree. Contact us today to learn more about our tree care services and how we can help you extend the life of your trees.
As a tree care specialist, Chips Tree Service is committed to providing our commercial and residential clients with top-notch customer service and tree maintenance. Our professional trimming service provides a wide range of benefits, including:
Maintaining the aesthetic shape of your tree
Removing heavy foliage that's weighing the tree down
Address any concerning branches that are overhanging powerlines or roofs
Finding and eliminating diseased branches before they spread
Tree trimming is an integral part of tree maintenance, but it's often misinterpreted as simply chopping off a few branches. Tree trimming actually encompasses a few different techniques, including thinning the crown, shaping, and cleaning. Tree thinning helps to open up the tree's canopy, allowing sunlight and air to reach the inner branches. Tree shaping involves pruning branches to create the desired shape, while tree cleaning involves removing dead or diseased branches. Our team of tree specialists at Chips Tree Service are experts in all of these techniques. We work closely with each of our customers in Chandler, Arizona, and the surrounding areas to ensure their trees are well taken care of. No matter what type of service you need, we are your go-to tree company!
When You Need A Tree Surgeon, We're Here To Help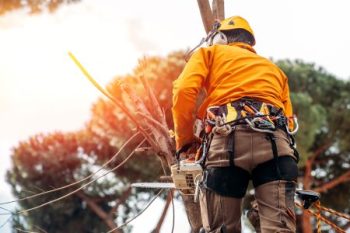 Our tree specialists have a deep understanding of tree care and can provide a range of services to help you keep your trees healthy and vibrant year-round. One of the services we offer is deep root feeding. This is a process of injecting fertilizers, insecticides, and other soil enhancers directly into the tree's root zone. This is an effective way to add nutrients to the soil and help the tree stay healthy. We are licensed and trained to perform this service, and we would be happy to help you keep your trees healthy and looking great.
We are also experienced tree removal specialists. If you have an old, dangerous, or unsightly tree that you need removed from your property, we are happy to help. We follow each tree removal project with professional stump grinding to ensure your property looks its best. Our team at Chips Tree Service is here to help you keep your trees healthy and looking their best!
Keep Your Property Looking Great With Our Local Tree Services
Chandler, Arizona is a beautiful place to live, and the tree-lined streets are a big part of what makes it so special. But keeping those trees healthy and looking their best takes work. That's where Chips Tree Service comes in. We're a locally-owned and operated tree care company that has been serving the Chandler area for decades. Our tree specialists have the experience and the equipment to handle any tree project you have in mind. From professional tree trimming to safe tree removal, we do it all. The health and well-being of your trees are our top priority. Give us a call today for a free estimate!