Give Us A Call For New Tree Planting Today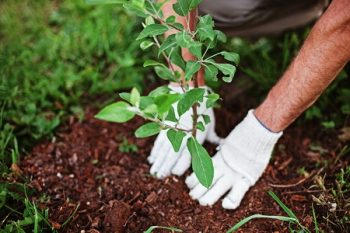 At Chips Tree Service, we understand the beauty and value that trees can add to a property. Our team is here to help home, and business owners find the perfect variety of trees to compliment their landscapes. When we plant trees, we take every measure necessary to ensure they are set up for success, including the location they're planted, quality checking their roots and planting them at the appropriate depth to promote the best quality of life.
We have decades of experience providing the residents of Scottsdale, Arizona, with professional tree services. From tree removals and stump grinding to tree pruning and complete tree care, we do it all! So if you're looking for customized tree solutions for your property, don't hesitate to give us a call today. We'll be happy to help you choose and plant the perfect trees for your landscape.
We Are Your Local Tree Planting Professionals
Planting a tree is an important decision that should not be made lightly. The type of tree selected and the location it's planted will have a significant impact on the tree's long-term health and growth potential. At Chips Tree Service, our certified tree specialists can help you select the right species for your needs, determine the optimal location on your property, and plant your new tree with professional tree-planting equipment to ensure safety and excellent results. We have extensive arborist knowledge about native trees in Arizona, which are better adapted to our regional climate and soil conditions. By planting native trees, you can help to support local wildlife and ecosystems. Give us a call to learn more about our tree services. We're always happy to answer any questions you have!
Best Options For Native Tree Planting In Scottsdale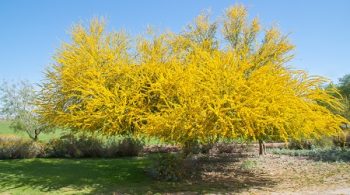 Desert-adapted trees in Arizona have certain characteristics that enable them to survive and thrive in our unique environment. Some of these special qualities include deep root systems that help the tree reach groundwater, small leaves that minimize water loss, and thick bark that protects the tree from heat and drought. Some of the most popular desert-adapted trees include:
Desert Willow
Palo Verde
Emory Oak
Arizona Cypress
And More
Shade trees like the Palo Verde and Native Mesquite are great options for landscaping in Scottsdale. They provide much-needed relief from the hot desert sun and can help lower your energy bills by shading your home. If you already have desert plants in your landscape, Chips Tree Service can also help you with residential tree trimming and other regular maintenance services. Our team is passionate about helping you plant and care for your trees to keep your landscape looking happy and healthy!
Your Search For Tree Planting Near Me Is Over
At Chips Tree Service, we are experts in tree care, with a team of friendly and professional arborists dedicated to providing dependable and beautiful solutions for your property. Whether you need an emergency tree removal service or regular pruning, we're here to help! Don't hesitate to call us today for a free estimate. We look forward to improving the appearance of your property with some beautiful trees!