Searching For Stump Removal Near Me?
If you want to build a deck, install underground utilities, or put in concrete for a driveway or basketball court, stump extraction may be necessary. Removing tree stumps is not as easy as it sounds- heavy machinery must be employed to pull them out of the ground effectively and safely. That's why our experienced team, all ISA-certified arborists at Chips Tree Service, is here to lend a helping hand. We have the expertise and resources needed for any stump removal project, so don't hesitate to reach out to our tree removal specialists if you need assistance.
Chips Tree Service specializes in tree and stump removal services for residential and commercial property owners – no job is too big or small for us. Our experienced arborists have the knowledge and skill to properly remove trees, whether you have an overgrown Palo Verde or an Arizona Cypress taking up too much space in your backyard or outside your office building. We understand that every property is unique, so we take the time to analyze each job and develop a customized tree solution that meets all safety requirements.
Our Stump Removal and Grinding Services Are the Best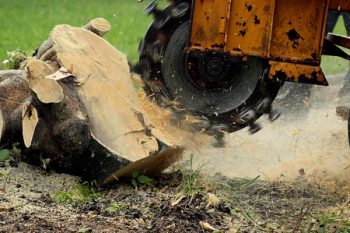 Grinding is the best way to go if you need a tree stump removed from your yard. Here at Chips Tree Service, we guarantee the highest service quality and always offer our customers an affordable price. Unlike trying to remove a tree stump by hand, which is nearly impossible and often dangerous, we use professional stump grinding equipment that grinds the stump 3-6" below base. You can rest easy knowing that our certified tree specialists are experienced with using these pieces of equipment to grind your stumps safely and correctly.
We Make It an Easy Tree Stump Removal Process
Removing dead tree stumps can be a difficult, laborious process. Fortunately, we make it easy. With our know-how and expertise, we can safely remove trees and their stumps from your property. We take it one step further by contacting Arizona 811 so underground utilities are located and marked in advance to avoid hitting any underground pipes or wires.
We Have the Fastest Tree Stump Removal Professionals Around
The sight of tree stumps in your yard can be unsightly, not to mention annoying as you do your regular lawn mowing. These obstacles pose potential hazards, particularly when undertaking yard remodeling or landscaping. That's why we offer emergency tree removal services to attend to these issues quickly and efficiently, ensuring minimal disruption to your working day. We understand that time is precious, and we strive to provide a prompt service that meets all your needs without the need to reschedule or rearrange anything.
Other fast tree services we provide:
Tree removal services
Tree trimming services
Proper tree care services
Tree planting services
Choose Us For Your Tree Stump Removal Service Needs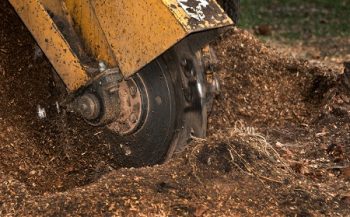 At Chips Tree Service, we are the go-to tree experts for Chandler, Arizona and all surrounding areas. Our highly trained and experienced arborists have decades of experience in the professional tree service industry. Our services cover residential and commercial clients, from stump grinder removal and maintenance to proper tree removal when needed. We always strive to keep our customers' trees healthy and beautiful while ensuring the safety of everyone.
Why choose us:
We provide safe tree removal.
We have the proper equipment for any type of tree service needed.
Our work is guaranteed, meaning we will come to fix any job we have done for free if it is now how you like it.
Make sure that your tree is properly cared for – contact us for a free consultation and to make the stump removal process.