Schedule your FREE, tree evaluation today!
Professional Tree Service In Phoenix AZ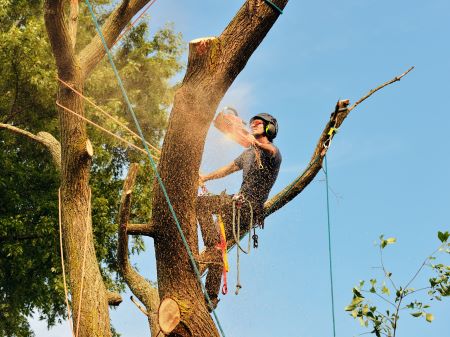 At Chips Tree Service, we understand that our customers are looking for professional and reliable tree care services at an affordable price. That's why we pride ourselves on offering exceptional customer service and a wide range of services to fit your needs. From emergency tree removal services to new tree planting and stump removal, our team of tree pros has the knowledge and expertise to handle any project you have in mind.
We believe that a well-maintained yard is a happy yard, and we are committed to keeping your trees healthy and beautiful. With decades of experience in the tree service industry, you can trust that our certified arborists will work diligently to ensure the safety of our employees and the public. Contact us today to learn more about how we can help you with all your tree care needs.
---
Your Search For Local Tree Care Near Me Is Over
At Chips Tree Service, we take pride in providing professional tree care services to keep your Arizona native trees looking their best all year round. Our certified tree specialists have the knowledge, skills, and equipment necessary to deliver top-quality tree trimming, pruning, and deep root feeding services. Our deep root feeding process involves injecting a special blend of nutrients into the root zone to promote faster absorption and keep your trees healthy and vibrant. By working with us, you can rest assured that your trees are in the hands of experienced professionals who care about their health and longevity. Contact us today to schedule an appointment and see the difference our tree services can make for your property!
85009 85005 85007 85003 85070 85038 85002 85001 85064 85066 85010 85067 85011 85030 85036 85068 85062 85063 85082 85080 85079 85078 85076 85046 85075 85060 85074 85073 85072 85071 85069 85026 85065 85004 85043 85031 85041 85017 85035 85061 85019 85015 85006 85013 85012 85014 85033 85034 85040 85301 85318 85312 85311 85042 85016 85051 85303 85339 85021 85008 85048 85353 85302 85037 85018 85305 85020 85329 85045
We Work In Many Neighborhoods Throughout Phoenix, AZ, Including:
Central City
Wedgewood Park
East Orangewood
Adobe Highlands
Thunderbird Valley
Stetson Hills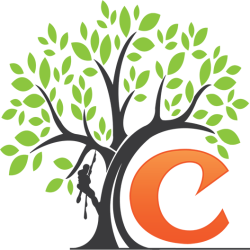 Call Chips Tree Service Today!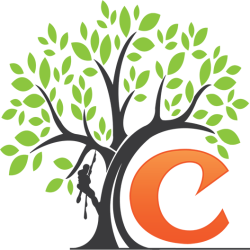 Newcastle Village
Terracita
We're Proud To Offer A Wide Range Of Tree Services
At Chips Tree Service, we believe that every tree in Arizona deserves the highest level of care, and we are committed to providing just that. That's why we offer a wide range of tree care services to meet all your needs and address any concerns you may have, like a sick tree or an unsightly stump. From regular pruning and deep root feeding to emergency tree removal services, our team has the professional experience and equipment to handle any tree service you need. We always strive to provide personalized solutions with quick response times so you can have the beautiful landscape you deserve.
Our services Include:
Tree Planting Service
Tree Trimming
Tree Service
Stump Grinding
---
Frequently Asked Questions About Tree Service In Phoenix, AZ
Q: What should I do if I have a tree emergency in Phoenix, AZ?
A: If you have a tree emergency in Phoenix, AZ, such as a fallen tree or a dangerous branch, call Chips Tree Service immediately at (602) 854-4930. We offer emergency tree services to quickly and safely handle any tree-related emergencies.
Q: How much does tree service cost in Phoenix, AZ?
A: The cost of tree service in Phoenix, AZ varies depending on the type of service and the size and condition of the tree. Chips Tree Service offers competitive pricing and provides free estimates for all tree services.
Q: How often should I have my trees trimmed?
A: The frequency of tree trimming depends on the type and age of the tree, as well as its location and condition. Some trees require annual trimming while others can go as long as 3-5 years. Our knowledgeable tree experts can provide you with advice on how to best care for your native Arizona trees.
Chips Tree Service Is Just A Short Drive From Your Favorite Local Destinations!
Chips Tree Service makes it easy to keep your home or business looking beautiful all year round. We are a locally-owned and operated company right here in the heart of Phoenix, AZ, which means our certified arborists and other crew members have a comprehensive understanding of the native plants and trees. With our convenient location right off the corner of S Black Canyon Hwy and S 22nd Ave, we're just a short drive from your favorite locations in Phoenix, AZ, including the Desert Botanical Gardens, Mystery Castle, and Puzzle Effect! Keep your property looking its best with professional tree care from Chips Tree Service!
Add Chips Tree Service To The Next Stop From Your Local Transit Stations!
At Chips Tree Service, we understand that with so many companies out there, it can be challenging it can be to find reliable tree care services. We're happy to be located just a short ride from your local transit stops, including 67th Av & Van Buren St, Phoenix Public Transit-North, and Ed Pastor Transit Center. Our experienced tree care professionals look forward to helping you with all your tree service needs. We pride ourselves on providing unbeatable customer service and high-quality tree care to the residents of Phoenix, AZ. Don't worry about waiting all day for someone to show up and trim your trees. Our team is local, experienced, and here to help!
Check Out Some Of Our Reviews From Local Customers!
"We have used Chips Tree Service for almost 10 years to maintain our citrus trees. They have removed a few old large trees as well as one of those really tall palm trees. They have pruned our citrus and saved a giant grapefruit tree that had a fungus disease. They have trimmed a large oleander hedge and will be doing it again soon! Luis and his team are always pleasant and cooperative and hardworking. They quickly do their job and clean up afterwards. I enjoy learning from them as well. Anthony is always so helpful in planning and discussing what needs to be done to keep our yard and trees healthy and happy."
-Vicki M.
"Five stars to Claudio and his crew, who did a great job – they arrived on time, cleaned up well, and were courteous. Claudio had to do some troubleshooting on our order, but he took care of it promptly and to my satisfaction. And Five Stars to Jack H., the arborist who quoted the job – he gives great advice and is always on-time. I wish could say the same about the front office staff! it took more than 3 phone calls to get a simple answer to a simple question about my order. I have been using Chip for over a decade, so overall, I'm satisfied with the service."
-Ellen O.